Best Soft Serve Ice Cream Truck For Your Event
ORDER ICE CREAM TRUCK FOR YOUR EVENT
856-739-0006 (TEXT ONLY)
OR EMAIL: support@supersofticecream.com
Make your event better with Best Ice Cream! We provide the best soft ice cream is for your event! Best Ice Cream is good for Birthday Parties, Graduations, Weddings, events, Hospitals, Schools Colleges, Retirement Communities, Restaurants, Hotels, Movie Theaters, Nursing Homes, Amusement Parks, Cafeterias, Casinos, Country Clubs, Stadiums and Residential developments.
You need only to fill out  the form "Request Ice Cream Truck for Event", and we will provide our best and unique service by delivering our best soft ice cream and popsicles.
Super Soft Exclusive Product Line
Super Soft
We guarantee best service and best price! High quality product! Thousands of happy customers! Our company policy: "Customer is First!"
ORDER ICE CREAM TRUCK FOR YOUR EVENT
856-739-0006 (TEXT ONLY)
or EMAIL: support@supersofticecream.com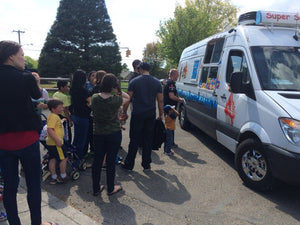 Need Popsicles?
Our company also provides best popsicles and ice cream packages! You can order popsicles, and we will deliver  to your door, home, business or residence. If you would like to be a distributor of the best and high quality popsicles; we can provide you the best wholesale price.
856-739-0006 (TEXT ONLY) or EMAIL: support@supersofticecream.com